Gaining GCSE Maths by distance learning
---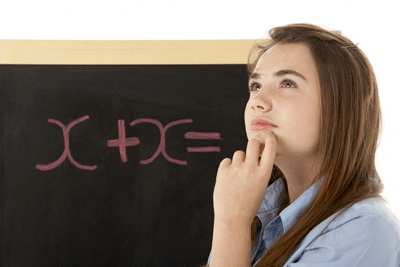 Most colleges and Sixth form institutions require at least five A – C grades at GCSE level in order for a student to join and continue their education. The core subjects of the GCSE program are English and Maths. Most colleges require at least two of the five minimum grades to be in English and Maths. It is therefore imperative for students to gain their Maths GCSE to progress to higher education.
To pass a GCSE in Maths you will have to show knowledge of different areas of the subject. A strong result in a Maths GCSE will make any student more competitive in order to pursue further education, or to help in job applications.
The Oxford Open Learning Maths GCSE course gently guides the student through basic mathematical skills, progressing onto more advanced material as the student's skills and abilities develop. The Maths GCSE course is divided into two parts: the first is for all students; the second is for those who will be taking the Higher tier of the examination.
Each lesson begins with a set of clearly stated objectives and an explanation of its place in the overall programme of study. The Maths GCSE course covers the entire syllabus in 13 modules, with a 14th on the examination.
Effective learning is encouraged through frequent activities and self-assessment questions.
Oxford Open Learning has been delivering top quality distance learning courses for the last 22 years. For more information please visit the Oxford Open Learning website.