Booking January exams
---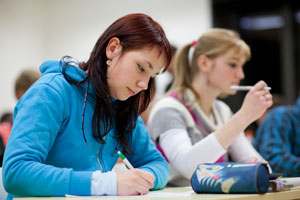 The deadline for booking exams in the winter series is the 21st October 2012.
Schools and colleges will have resumed for the Autumn term and if you need to either book a re-sit , or a first time exam in the winter series, then now is the time to do it. If wait until after the 21st you will not only face the displeasure of an overworked exams officer, you will also have to pay substantial late entry fees, which the exam boards apply on an ever increasing sliding scale the later it gets.
Not all subjects can be taken in January and therefore it is a good idea to either confirm this with your Oxford Open Learning Student Adviser, or go direct to the exam time tables on the Boards' websites. The links are given below;
http://web.aqa.org.uk/exams-office/dates-and-timetables.php
http://www.edexcel.com/iwantto/Pages/igcse-exam-timetables-uk.aspx
If your specification code does not appear, then unfortunately you cannot sit.
If you are looking to sit AQA Maths GCSE 4365 then both November and January sittings are available this year. If you are taking Edexcel exams, then only January sittings are offered.
Full details about how to book exams will have been sent to Oxford Open Learning and Oxford Homeschooling Students students in August. If you have not received them you can go to the exam section of our website (under Student Information) and get all the information that you need from there.