Could studying abroad encourage students to take a Languages degree?
---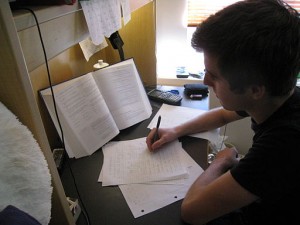 Teachers of Modern Foreign Languages might be right to expect a little more enthusiasm and dedication from their students in the future, if recent figures published by the Institute of International Education are anything to go by.   The figures show a large increase in the number of European Master's courses taught in English – with countries such as Germany, Sweden and the Netherlands leading the way. And this increase in English-medium courses, plus the fact that the fees at these institutions are generally much lower than those in the UK (or even, in many cases, free), means that an increasing number of UK students are opting to study abroad.
From the students' perspective, the low fees aren't the only benefit. Studying abroad also allows them to experience a different culture close up, and gives them a degree of independence that they wouldn't necessarily find at a university at home. From their future employers' perspectives, if someone has a higher-level degree from a university abroad, it is fairly certain that they also have many favourable  (and employable!) personality traits – tolerance, acceptance of other cultures, a bit of get-up-and-go, perseverance and dedication. And the universities abroad gain a more international, more diverse campus. It's win-win-win, therefore.
And it could be a win for our language teachers, too. As speakers of English, there's a temptation to be a bit lazy when it comes to language learning – after all, English is the international language, isn't it? But although the degrees are being taught in English, studying for them would involve true immersion into the language and culture of the country at which it is taught. To prepare for this, learning a new language at school might soon be seen as a whole lot more attractive. Students will be motivated by the chance to spend a year or two abroad, and parents will be motivated at the thought of a cheaper qualification…  Language learning  – your time is now!