DfE "needs to keep its opinions to itself" in light of new OCR English reading list
---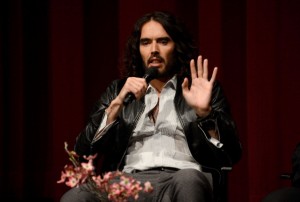 The announcement yesterday that Russell Brand's views on drugs, Caitlin Moran's Twitter feed and the thoughts of Dizzee Rascal will be added to the OCR exam board's English A-level reading list was met by the oh-so-predictable media storm.
Arriving as a result of the education secretary Michael Gove's proposed A-level reforms, OCR teamed up with the English and Media Centre education charity to create a syllabus that also includes the I Am The Secret Footballer book among its suggested texts.
Susannah Wilson, an English tutor for Oxford Open Learning, applauded the changes, commenting:
"For teachers and students alike, the prospect of following a syllabus with texts as diverse and interesting as these is an extremely exciting one. An English classroom should be a stimulating and challenging environment – and a joy to study within. Developing the Language and Literature A-Level to include unorthodox and less traditional texts will contribute to the excitement of studying (and teaching) English – and will allow students to develop their understanding of English in all its diverse, fabulous glory."
However, Susannah's view isn't shared by all. Immediately after the course changes were announced, a Department for Education (DfE) source was widely quoted in the media as saying:
"Schools should be aware that if they offer this rubbish in place of a proper A-level, then pupils may not get into good universities. We will expect other exam boards to do better.
"It is immensely patronising to young people to claim that they will only engage with English language and literature through celebrities such as Russell Brand."
The plot thickened further when an official DfE response implied that this new OCR A-level may struggle to receive approval from the exam regulatory board Ofqual.
Susannah, however, hits back at the DfE's stance on the subject, adding: "To a certain extent, a qualification is only as good as the public's perception of it. If the DfE continue to brand it as 'rubbish', then, sure enough, it won't be worth as much as the more traditional English Literature qualification. My concern is not that the unorthodox, unusual texts will bring down the value of the qualification – it is that the DfE's scathing, publicly aired opinions of it will. Providing that the qualification meets the rigorous requirements from Ofqual, the DfE needs to keep its opinions to itself."
Thankfully, Susannah's standpoint, that a varied course showing students how the English language is used across a wide variety of mediums and is ideal for both students and teachers, is one that is shared by the majority of other education professionals that have commented on the story in the past few days.
Oxford Open Learning's senior English tutor Anne Thomas is also right behind Susannah's impassioned viewpoint, adding:
"As an English tutor, I am very aware that English is a living language which is constantly changing and evolving. I think the more we can immerse our students in the various writers and forms of communication which are available today as well as yesterday, the more we are preparing them for what will be happening tomorrow in a linguistic and literary sense.
"I don't know which different forms of communication and which different authors are going to stand the test of time – and neither does anyone else!"
What are your views on this obviously highly-contentious subject? Let us know in the comments.