Distance Learning days out: Literary Festivals in June
---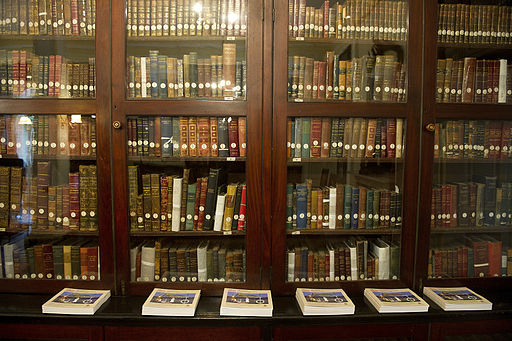 As we reach the middle of the year, there are even more literary festivals to choose from, celebrating some of the UK's greatest writers. Tickets are usually very reasonable and a visit is a perfect way to find out more about some of the people and events you study on your Oxford Home Schooling distance learning courses.
Caterham Festival is held throughout the month and includes a wide variety of activities including book-related talks and tours. See http://caterhamfestival.org/festival-calendar.
From 12th – 14th June, the Althorp Estate will be hosting its annual literary event, this time including speakers such as Jung Chang, Jeremy Paxman and Kate Adie. BBC's Question Time will be broadcast live from there. See the full programme at http://www.spencerofalthorp.com/literary-festival/programme.
Charles Causley will be celebrated in Launceston from 12-16th June by Carol Ann Duffy, current poet laureate, and by many others (http://charlescausleyfestival.co.uk). Literary walks and talks are a feature and there are also informative workshops on such topics as how to get a book published.
Broadstairs will be holding its Dickens Festival from 14th – 20th June, as it has almost every year since 1937. There are walks, costume parades, plays, talks, book readings and musical events. Many are free of charge. http://www.broadstairsdickensfestival.co.uk/
The Borders Book Festival http://www.bordersbookfestival.org/ will be in Melrose on the same weekend. Jay Rayner, Jennifer Saunders and Jon Snow are among the well-known names on the programme. Walter Scott will be commemorated with a production of Waverley, which was first published 200 years ago. This year's Walter Scott Prize will also be announced.
Stoke Literary Festival runs from the 20th to the 22nd of the month. It incorporates family events such as a fun day based on The Diary of a Wimpy Kid, as well as talks on Henry VIII and Arnold Bennett. David Starkey and Melvyn Bragg will both be appearing. See http://www.stokeliteraryfestival.org/ for further information.
Literary festivals are worth a visit. The above is just a small selection. Look in your local paper or check online to see if there is one near you this month.